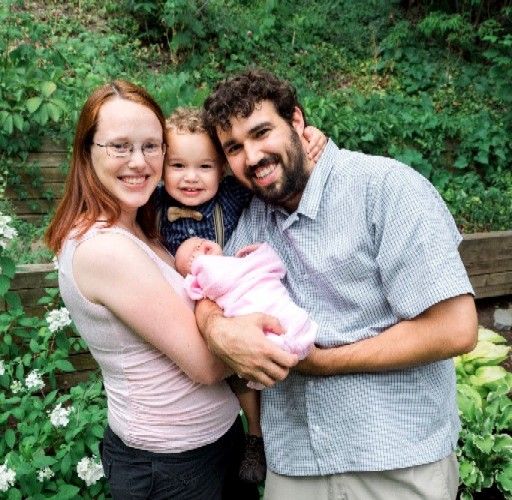 Our Pastor: Bobby Outterson-Murphy
Born and raised in rural Ohio, Bobby did not grow up in a Christian household. Faith entered his life when he was 16 years old, completely transforming not only his worldview but also the trajectory of his vocational journey. He eventually made his way to the East Coast where he received a B.A. in English Literature at Hunter College. A sense of call to serve the church had developed in the years leading up to his graduation, with the affirmation and encouragement of pastoral mentors. Bobby followed this sense of call to Princeton Theological Seminary, where he earned both an M.Div and an MA in Christian Education. He has served churches in a variety of contexts - suburban New Jersey, small town Iowa, inner-city Boston, and (currently) in a suburb of Greater Boston. Be sure to ask him about his interests in the spirituality of the Taize Community, medieval church history, movies, board games, and beer brewing.
He has been married to his wife, Sarah, for seven years. They have two small children - a two-year-old (Theo) and a three-month-old (Lydia). Sarah's family lives in Boston, but she grew up in a variety of locations – Chicago, Nashville, West Virginia, Virginia, and England! Sarah is currently taking a break from teaching high school English to care for their two children.