The Play School currently has one combined class of 3 and 4 year-olds meeting on Tuesday, Wednesday, Thursday, from 8:30 am until 11:30 am. Play School meets from September through May and keeps with the local school calendar for holiday's. When Delaware Academy is closed for snow or other emergencies, Play School is also closed. For information about our curriculum, cost, and admission or getting on the waiting list for next September, please call Ruth Kazmierski at 607 746-2191 x 206.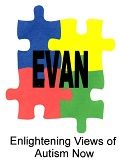 EVAN
-
E
nlightening
V
iews of
A
utism
N
ow
is a 501 c 3 non-profit charitable organizations. EVAN functions under the United Ministry Church of Delhi and the Lending Closet and the Sensory Room are housed in the church building. EVAN was founded in 2012 by Patti and Scott Kruppo, and is named after their son, Evan, who was diagnosed with autism spectrum disorder at 18 months old. Although the inspiration for the Lending Closet and Sensory Room was that diagnosis, EVAN seeks to provide awareness and support for all children with disabilities. For more information please go to
Mission of the Month AKA: M.o.M.
The last Sunday of each Month we dedicate donations received for a designated M.o.M. M.o.M. envelopes are available in the narthex and in the hall outside the offices. If you wish to support a different M.o.M. than the designated M.o.M. for that particular month, please list the Mission you wish to support on the envelope front (or on the memo line or your check if you're not using an envelope) and we will make sure that your donation is sent to the appropriate place.
---
We are a covenant church with Habitat for Humanity of Delaware County, NY, and it is our
Mission of the Month
for
April
. The Board meets the 3rd Thursday of each month at The United Ministry of Delhi, 6 pm in McIntosh Hall. For more information about Habitat please go to
http://http://www.habitatdelawarecounty.org/
---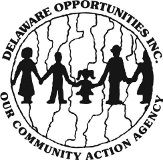 Bill Cash Memorial Food Bank
We have partnered with Delaware Opportunities to host a satellite Food Bank in our building, so that families and individuals in crisis have access to food. The Food Bank is our
Mission of the Month
for
December
. The United Ministry also holds the Bill Cash Sr Memorial Food Bank Fund. The room in our building that houses the Food Bank has been designated 'The Bill Cash Memorial Food Bank' to honor his memory. Bill was instrumental in the creation of the first Food Bank in Delhi. Bill's lifetime support for this mission remains our inspiration for this vital service to the community. All monetary donations to this Fund are used to supply needed items on a regular basis. The pantry is also supplied by regular donations from other local churches and community service organizations. For more information about this and other services provided by Delaware Opportunities please visit
http://http://www.delawareopportunities.org/homeless-assistance
---
The ARC of Delaware County is our Mission of the Month for March. There is no better way to describe our involvement with ARC than with the words of our own Bob Russell, chair of the Mission Committee and committed volunteer with ARC:
"I am still actively engaged one day a week at ARC Hamden. Since the Delaware County ARC is "Mission of the Month" I decided to outline several of the characteristics that make this institution so successful: behavioral reinforcement, ie: consistent encouragement and training in correct behaviors as opposed to punishment (criticism) of the "old school" variety.
A second emphasis is on building relations with consumers. Get to know them and establish trusting caring bonds. Have a sensitive awareness of individual strengths and weaknesses, and changing needs from day to day.
A third emphasis is encouragement of individuality; don't do for others what they can do for themselves. This is a common mistake in the educative process and is not a favor to the learner. Self-esteem is earned through trial and error and eventual trial and success.
The final aspect I would emphasize is taking genuine pleasure in the process. I enjoy the people I work with. While I often display a devilish sense of humor, I never forget the essential task of helping others stand so they can walk, walk so they can run, and run so they can take their place in society shoulder to shoulder with everyone else."
For more information about ARC please visit http://http://www.delarc.org/
---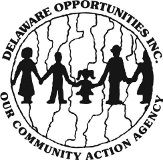 The Big Buddy Program is our Mission of the Month in June. The Big Buddy program matches 'little buddies' ages 5 to 14 with adults who is a friend and a mentor. They generally meet 4 - 8 hours per month for mutually decided upon activities.
For more information, please go to http://http://www.delawareopportunities.org/big_buddy.htm